The advantages of coming to stay at Pech Ibert Camping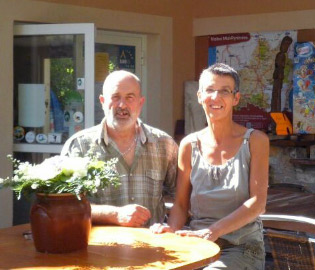 For more than 25 years, welcome, friendliness and cleanliness are our axes of work and progress.
Our welcome ESPRIT LOT guarantees you a convivial and personalized welcome, tourist advice by connoisseurs of the territory and the soil of which:
- Provision and explanation of general tourist information
- IGN maps for hiking
- Walking tours, mountain bike / ATV, equestrian


Our adherence to the Via Natura Charter demonstrates our commitment to nature, which we strive to uphold as well as the quality of human relationships.
For children, it is a place of freedom (no road passes nearby) and exchanges.
For the parents, the campsite offers security for their children.
Pech-Ibert camping services
Free WiFi at the reception and on the terraces
Bar License IV with a large selection of syrups, local drinks (walnut wine, peach, ratafia ...)
Provision of games: Scrabble, Uno, card games
Covered terrace for shelter from heat or during a thunderstorm.
Swimming pool with children's paddling area
For the hygiene of all, obligatory shower and wearing of the bathing pants (prohibition of shorts or Bermuda) for men and boys.
Grocery store for quick last-minute troubleshooting, to prepare the hiking picnic.
Bread deposit: on order the day before
Pizzas: Monday evenings convivial around the truck-pizza "Chez Opale".
Our environmental approach
We are sensitive to respecting our environment for you, for our generations to come. Also we have set up different devices:
Maintenance (ecological products)
Fostering the local economy
Therefore, we ask you:
To use properly the bins made available and not to throw on the ground: papers, cigarette butts ...

To control your water consumption (especially when showering or washing by hand)

To respect our plantations and walls: do not climb on them to avoid their demolitions

To respect the quality of the pool water
We count on your compliance with these instructions.

The few inconveniences resulting from these practices (grass in the alleys, presence of flies ...) testify to our respect for the environment and allow you in return to admire beautiful butterflies, to see squirrels jumping from tree to tree, Listen to the melodious song of the birds ...
Our membership Via Natura
Camping Pech Ibert is affiliated with "La Via Natura", a network of professionals from the world of camping, it brings together campsites all over France. The commitment of the members Via Natura is voluntary, it is part of an approach of your hosts for the enhancement of its environmental and natural heritage, as well as its willingness to share it.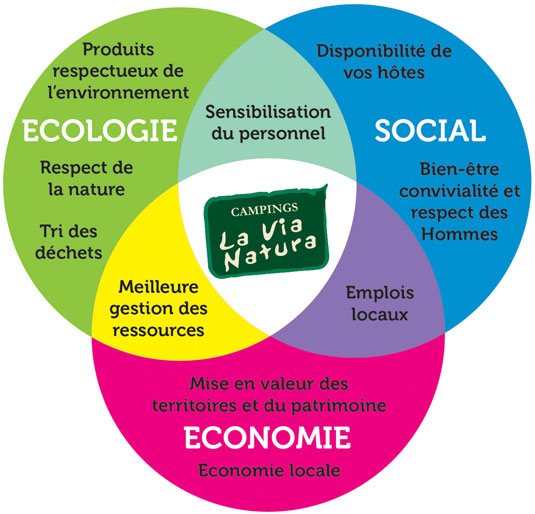 It is also part of an approach of the manager to create a spirit of respect, quality and comfort on his campsite, with a maximum capacity of 120 pitches and where camping spirit is preserved, at least 70% of the pitches Being reserved for tents and caravans.
Among the many campers who visit France, there are those who plan to spend a different holiday.
Those for whom the holidays offer the opportunity to recharge, to cultivate, to discover, to share.
By proposing to follow the campsites of Via Natura, we invite you to come and discover lands on a human scale, in privileged sites, where respect for man and respect for nature are at the base of relationships, where the owners Will share their passions as diverse as surprising.
So let yourself be tempted and go on Via Natura